Order Today! Scroll down page to place your order.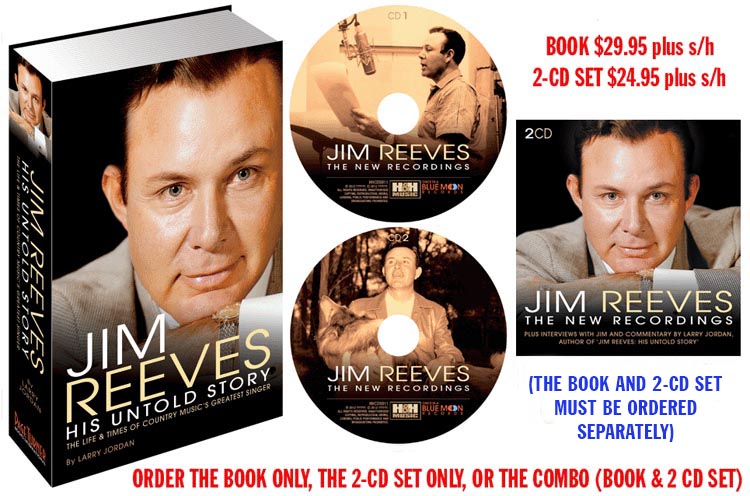 ---
TO ORDER THE BOOK ONLY, CLICK THE BUTTON OF THE SITE CLOSEST TO WHERE YOU LIVE:

---
TO ORDER THE 2-CD SET, CLICK BELOW
2 CD, 144-MINUTE NEW DOCUMENTARY,
"JIM REEVES: THE NEW RECORDINGS"
(AVAILABLE TO U.S. AND FOREIGN CUSTOMERS)

(Please note: Since the 2-CD, 144-minute documentary is an adjunct to the book, many fans choose to order both products, but unfortunately we cannot combine shipping because they have different points of origin).
To Return to the Preceding Page, Click Here
---

"JIM REEVES: HIS UNTOLD STORY" ISBN: 978-0-615-52430-6 Published and marketed by Page Turner Books International, LLC All rights reserved under International and Pan-American Copyright Conventions. Copyright 2011 and Copyright 2018.

Save