Order Today!
PLEASE SEE SHIPPING NOTE BELOW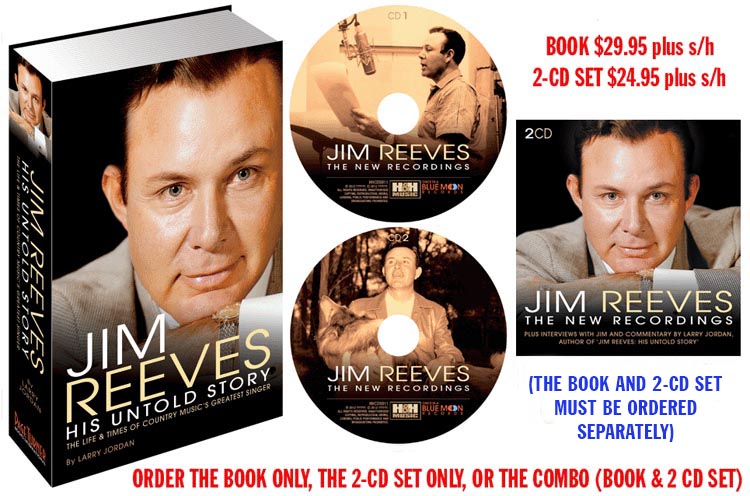 SHIPPING RATES: Book only (4.95 US);
2-CD set only ($3.95 US);
Book & 2-CD set combo ($8 US)
---
WE REGRET THAT WE ARE NO LONGER ABLE TO SHIP THE BOOK OUTSIDE THE U.S.
DUE TO YET ANOTHER DRACONIAN POSTAGE RATE INCREASE,
WHICH MAKES THE COST PROHIBITIVE.
To Return to the Preceding Page, Click Here
---

"JIM REEVES: HIS UNTOLD STORY" ISBN: 978-0-615-52430-6 Published and marketed by Page Turner Books International, LLC All rights reserved under International and Pan-American Copyright Conventions.
Save